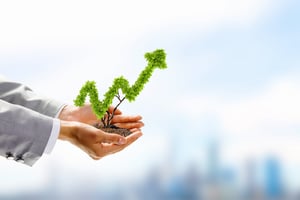 You know that Lean software would help your organization implement more opportunities for improvement, eliminate waste, sustain improvement, and get more people involved in positive change. You know that the investment will reap significant returns by increasing and calculating the impact of improvement work. Your CEO, on the other hand, hasn't quite seen the light.
That's OK. Investing in technology to support Lean is a big step, and it isn't free, so a bit of reluctance is natural. In most cases, the key to convincing top executives that Lean software will be worth it is to stay away from feature/function discussions and focus on their top-of-mind concerns. The practical advantages of Lean software like streamlined communication, document management, and automated alerts aren't what typically gets CEOs excited.
Here's what does.
Organizational Alignment (Strategy)
When I was just starting out in management, the CEO - who I came to greatly respect - explained that what he thinks about every day is strategy, structure, and people. In that order. Most agree that crafting and deploying an effective strategy is the most critical responsibility of the C-suite. Who else is going to do it?
Therefore, convincing the CEO that Lean software can be instrumental in strategy deployment will go a long way toward getting you the "yes" you want.
Lean software supports strategy deployment in many ways. Some solutions come with the capabilities to create X-matrices, a Lean tool for strategy creation and alignment often used along with the Hoshin Kanri planning process. Lean software also makes it easy to cascade organizational objectives down to departments, teams, and individual people. This brings the strategy to life and keeps it top of mind.
Resource allocation is where the rubber meets the road in terms of strategy deployment. Lean software allows leaders to assign priority scores to projects, ensuring that the ones that will move the organization toward its breakthrough goals get worked on first.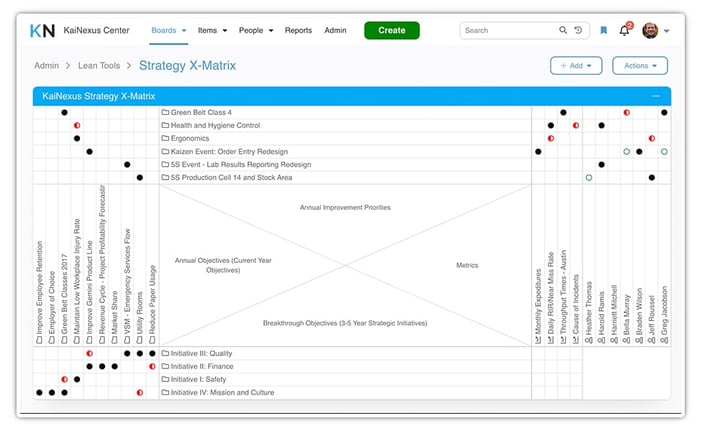 Management Dashboards (Structure)
Every vital function in your organization probably has software to support it. The accountants have an ERP. Sales has a CRM. Support has a helpdesk solution. The list goes on. But what tools do managers have to support their critical function? For that matter, what technology specifically the CEO? In most cases, it's Excel and email at best.
Lean software fills this void by becoming a virtual dashboard for management. Leaders at every level know who's working on what and whether those projects are aligned. They get valuable insight into the engagement of teams and individuals and early warning when trouble is on the horizon. The health of Lean culture is no longer a mystery.
Another way that Lean software brings structure to management is by calculating the impact of improvement work over time. Projects that reduce waste can produce benefits that last for years. By tracking results, the CEO will learn what types of improvements generate the most return. They'll know exactly how to justify increased investment in Lean initiatives.


Employee Engagement (People)
Research shows the organizations with high levels of employee engagement produce 2.5 times more revenue than those with disengaged employees. Getting the best work out of every person on the team is the name of the game when it comes to outpacing the competition and creating a culture of shared accountability and trust.
Lean software leads to increased engagement in several ways. First, making the investment is a sign to employees that management is committed to the Lean approach and that they are willing to do what it takes to make it successful. Next, employees feel supported when leaders give them what they need to do their best work. When people believe that their employers care, they are far more willing to make the emotional connection necessary for full engagement. Finally, tracking employee efforts related to positive change and measuring the results makes it easier for managers across the organization to recognize and reward those who are putting in the effort. Employee recognition creates a snowball effect, improving the mood of all employees.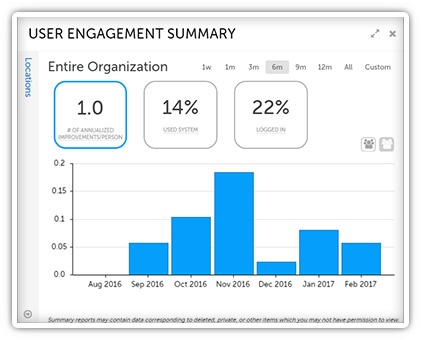 The features of your Lean software solution are essential. (Here's what you want to look for.) But if you start your conversation with the CEO by focusing on strategy, structure, and people, you'll be in an excellent position to make your case.