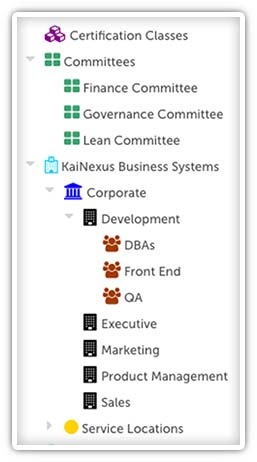 We understand your time is valuable. With that in mind, the Customer Experience team is constantly improving the onboarding process to get you up and running in KaiNexus as soon as possible without cutting corners.
Whether your company is new to KaiNexus or you're planning to expand the platform to a new area of your business, a successful onboarding consists of five essential pillars. The quicker we get through these five key areas together, the sooner you will be up and running and spreading improvement within your organization.
The complexity of these pillars varies greatly depending on the size of your organization, scope of your improvement program, and which methodologies or problem-solving tools you have established. Often our customers decide to focus on the process or processes that are most important and slowly introduce other tools in the platform when appropriate.
We don't need to "boil the ocean" overnight. Instead, we can introduce a stream which will eventually pool into an ocean.
A typical onboarding in KaiNexus takes anywhere from two weeks to three months. Where you land in this time frame depends a great deal on how quickly we can get through each of these pillars. I'll explain what each of these five pillars consists of, as well as some prep work you can do to help get them completed faster. With a little prep work, we can hit the ground running when your time comes for onboarding!