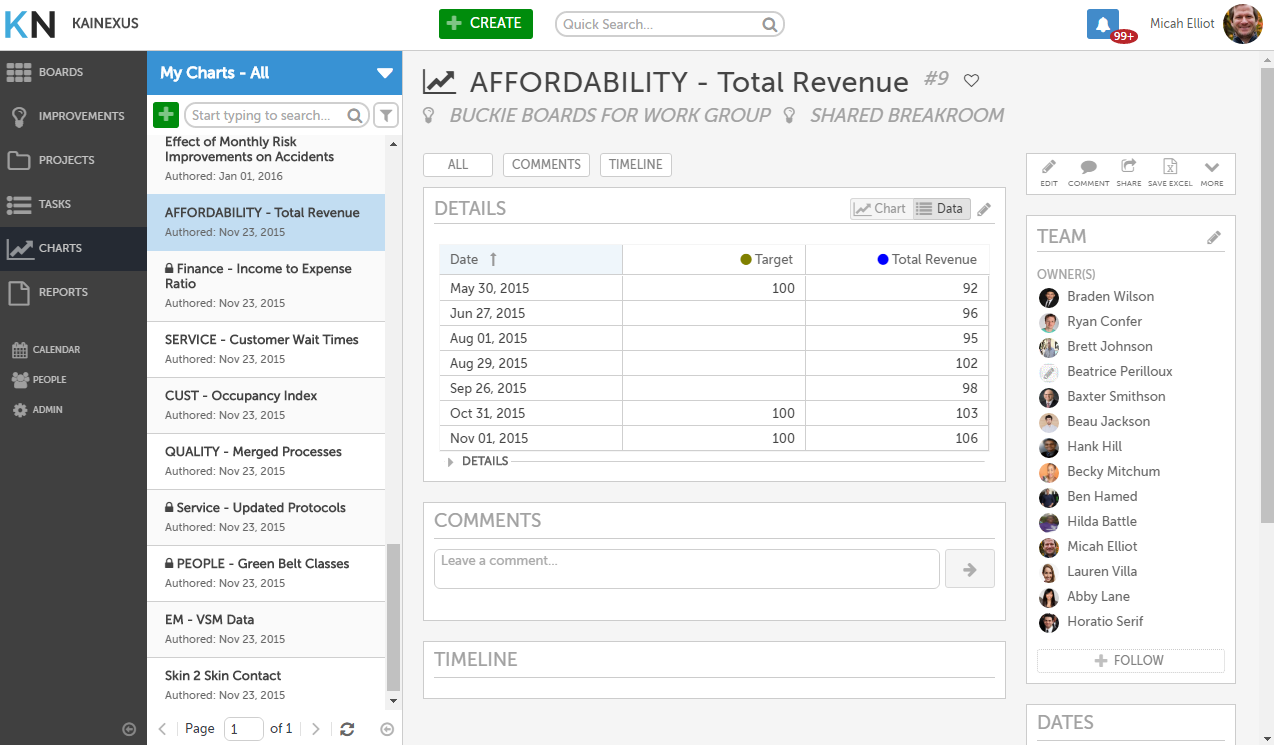 One of my favorite parts of KaiNexus is the charts feature. Charts let you record all the important data you need to track current states, the effect of your improvements, or anything else you can imagine.
We have customers who have more than 700 charts currently in KaiNexus, and they're adding more every day. That's a LOT of data spread throughout hundreds (and sometimes thousands) of Improvements, so wouldn't it be great if you could peruse all that information in one place?
Well, thanks to the new charts section, you can!

From the charts section (accessible from the left navigation bar), you can open any chart in the system (except for private ones for which you do not have permission to access) and see any comments, files, links, locations, or people associated with it.