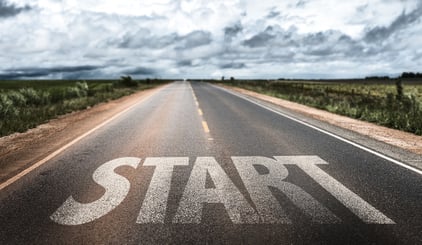 The first few months of the implementation of any technology or management system are crucial to success. This is doubly true for many Lean management system deployments because often organizations are introducing the Lean approach and the technology to support it at the same time. Over the years, our customers have shared with us some of their best advice for rolling out a solution that will be adopted by employees and effective at speeding the pace of positive change. Here's what they recommend.


Publicize Executive Support
Whether you will be rolling out your Lean management system company-wide (usually recommended) or taking a department by department approach, it is essential that employees understand the executive team's commitment to both Lean and the technology. Leaders should explain why they have chosen the Lean path and how they will use the management system to make decisions, track progress toward goals, and help remove obstacles to improvement. People are simply more likely to engage when they know that the solution is a visible, high-priority concern of leadership.


Don't Expect Technology to Replace Culture
Your Lean management system is a crucial tool, but it isn't a magic wand. Employees generally behave in a way that is consistent with what they see around them. If your workplace is an environment where constructive ideas for improvement are embraced and accepted with enthusiasm, folks will be far more likely to offer them up. Remember that Lean is far more than a prescription of techniques, it is a philosophy centered around the idea that everyone is responsible for improvement every day.


Choose the Right Technology
You have a lot of choices when it comes to selecting a Lean management system. Everything from purpose-built applications to spreadsheets is on the table. Our customers have found that the most successful implementations involve solutions with capabilities in the following areas:
Capture: It should be drop-dead easy for employees to enter a new opportunity for improvement at any time, on any device they are using. They should be able to include relevant documents and notes. Once an idea is entered, it should trigger an alert so that the appropriate person can begin to evaluate it.
Implement: Once an opportunity for improvement has been selected for implementation, your Lean management system should support the work. It should include alerts and activity notifications for everyone involved and make cross-functional collaboration seamless.
Measure: Improvements should have results that can be measured in terms of financial, quality, safety, or satisfaction metrics. The best Lean management solutions make it easy to measure and report on the success of every improvement project.
Share: One of the great things about Lean is that it can be contagious. When individuals, teams, and departments see the success of their counterparts they are more likely to get excited about what they can do to improve as well. Look for a Lean management system with built-in improvement broadcasting and one that can serve as a repository of knowledge for all of your organization's improvement work.
Provide Adequate Training
Most organizations say they understand the importance of employee training on both Lean and the technology with which it will be managed, but not all are willing to dedicate the resources that will be required. Certainly, you want to choose improvement software that is intuitive and easy for people to use, but even under those conditions training is important. Keep in mind that the training should go beyond how the software works. It should also include how the solution will be used in your particular organization and what success looks like.


Think About Both Accountability and Recognition
We don't see this as a "carrot and the stick," situation. If you have committed employees and a good hiring process, you really shouldn't need any sticks. What we mean by accountability is the acknowledgment that engaging with improvement is a job requirement like any other that will be taken into account in any assessment of the employee's performance. The Lean management solution can be a tool for supervisors as they track how each person is progressing toward meeting their objectives. Also keep in mind, however, that improvement work invites discretionary effort. Some people will go above and beyond to be champions for positive change. These people should be recognized and rewarded in as public of a way as possible.
The early days of any new technology or methodology implementation can be rocky. You should expect the unexpected along the way and prepare for a few bumps in the road. But if you think carefully about each of these bits of advice, you'll learn from others who have been down the path and potentially avoid some of the worst pitfalls. We wish you luck and we're here to help if you'd like to talk about getting your journey started.