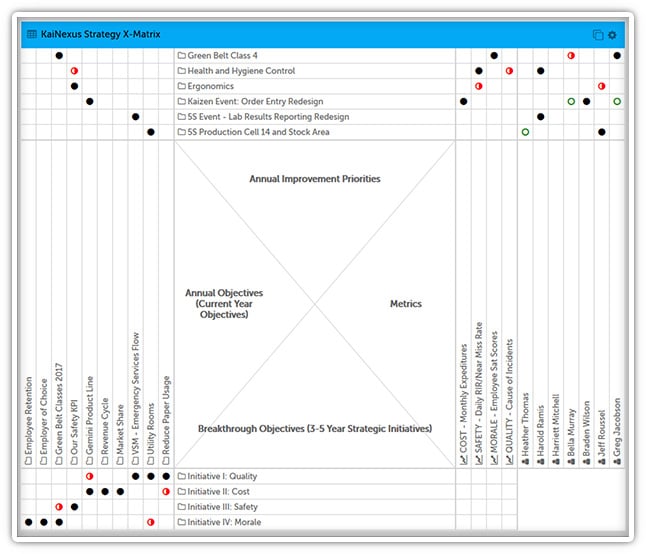 Operationalizing strategy is one of the most critical responsibilities of business leaders. Mapping out the direction for the organization and making choices that move the organization closer to its long-term goals is the essence of leadership. But, of course, it is more complicated than it sounds. Daily emergencies compete for attention and resources with top-level, so it is easy to lose focus on long-term goals.
Many organizations turn to a practice called Hoshin Kanri to overcome this challenge. Hoshin planning is a method for closing the gap between strategy and execution. By defining the organization's strategic goals and cascading objectives down to each person, leaders can align priorities and move everyone toward the same ends. Ideally, everyday process improvement is in lock-step with the strategy, and decision-making is constant.
Mounds of research make it clear that people understand visual information more readily than text. As a result, leaders invested in continuous improvement look for ways to implement visual management. When it comes to visualizing Hoshin Kanri, the go-to planning tool is the X-matrix.