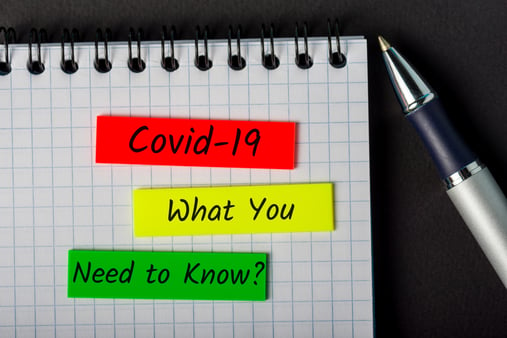 Last Updated On: April 16, 2020
With so much information available online, it's hard to know what's true and what isn't. We tried to find a list of good sources to share with you, and couldn't - so we put our heads together with the smartest people we know, and made our own. Share yours in the comments!


COUNTERS
Want an accurate count of the status of COVID-19 cases around the world? These trackers are easy to read and are updated frequently. There's a slight variation in numbers between the sites, but this is likely due to small delays in reporting and updating the pages.
This one from Johns Hopkins University looks like it's going to be awesome, though not all of the modules are built out yet as of this writing.

A GREAT OVERVIEW
This article contains an excellent overview of everything you need to know about COVID-19. Topics answered include:
How many cases of coronavirus will there be in your area?
What will happen when these cases materialize?
What should you do?
When?
The author uses charts and data to answer these questions rather than idle speculation, which is more than I can say about a lot of the internet these days. He describes himself as "2 MSc in Engineering. Stanford MBA. Ex-Consultant. Creator of viral applications with >20M users. Currently leading a billion-dollar business @ Course Hero."

MOST IMPORTANT ARTICLES
Good Resources for a Collection of Covid Resources
Transmission in the mail and other surfaces
At a time when we're all stuck at home, the mail seems like the true hidden hero of this pandemic. Anything you need can be delivered to your home with no contact (except toilet paper. Good luck finding that online right now). But is it safe? Check out these reputable sources to see.
Exponential Growth and Physical Distancing
The phrases "exponential growth" and "physical distancing" or "social distancing" have been flying around lately, but the importance of them is lost when we don't understand exactly what they mean and why they matter.

This video has a GREAT explanation of exponential growth as it relates to COVID-19.
This Washington Post article has excellent graphics illustrating how a virus spreads and the impact social interactions have on the speed.

Here's another great article which includes a section on how fast each country's rates of new cases are doubling.
Prepare to see COVID-19 cases rising. That doesn't mean social distancing has failed.
Coronavirus Could Overwhelm U.S. Without Urgent Action, Estimates Say.
Exponential-growth bias and overconfidence.
From KaiNexus
Our CEO is has been an Emergency Medicine Physician for 20 years, and we feel extremely lucky to have his guidance and advice during this time of uncertainty. He's been taking over our blog this week to share this information with all of you, too - check out these to see what he has to say:

The KaiNexus's Response to COVID-19 [March 13th]

What You Can Do to Save Lives [March 15th]

What the Heck is Exponential Growth? [March 16th]

Why the Public and Healthcare Response to COVID-19 Has Me Fuming [March 17th]
Questions People Asked our Panel of Doctors [March 17th]
Your Questions Answered for "Ask Docs Anything About COVID-19" Webinar [March 18]
How Schools Are Sparking Joy in Times of Crisis [March 19th]
10 Things You Think Are Safe - That Actually Aren't [COVID-19] [March 20th]
Guest Post: Sabbath and COVID-19 [March 22]
4 Questions for Today [March 24]
Answers to COVID-19 Quiz: Test Your Knowledge and Learn More [March 25]
How About COVID-19 AND the Economy? [March 26]
Kids in Quarantine: Advice from Parents [March 27]
When Standardization Leads to Inadvertent Comedy [March 28]
Opportunities for Improvement at the Grocery Store [March 30]
[UPDATED] List of COVID-19 Resources [March 31]
Continuous Improvement in Golf [COVID-19] [April 1]
Opportunities for Improvement in Walking for Exercise [April 2]
Changing the Culture of Wearing a Mask [April 3]
Your Questions Answered for Ask Docs Anything About COVID-19 (Again) [April 4]
More Social Distancing Tips from Our CEO, Dr. Greg Jacobson [April 15]
Great video on hand washing

Cute slide show on Physical Distancing
(Click to see the whole thing)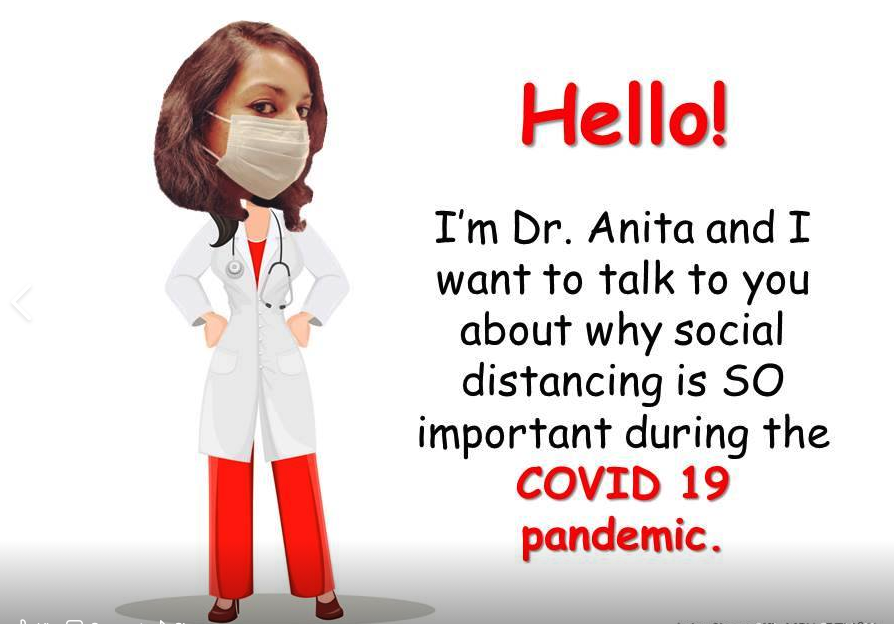 Government and Agencies
The government agency websites seem to be updated more slowly and be more confusing to interpret than these other sources, but their accuracy can't be questioned, so we'll share them here:

CDC | Coronavirus 2019
CDC | Resources
CDC | FAQ
CDC | Control Recommendations
WHO | Coronavirus 2019


Possible Treatment/Vaccine Articles
While there isn't a cure for COVID-19, some smart people have ideas about what might help treat or prevent the illness:
Modeling & Estimates Articles

Interview with Smallpox Expert
Scientific Articles
Nature: SARS and MERS: recent insights into emerging coronaviruses
Journal of Hospital Infection: Persistence of coronaviruses on inanimate surfaces and their inactivation with biocidal agents
Jama Network: Summary of a Report of 72 314 Cases From the Chinese Center for Disease Control and Prevention


Good Info for Doctors
Medication Safety / Alerts relating to COVID-19
Articles About COVID-19 Illness for Non-Medical People
We Don't Have Enough Ventilators
An initiative from the Booth School of Business at the University of Chicago
Bill Gates in 2015 Warning of a Corona Pandemic
Please add your resources in the comments below to keep building the list!