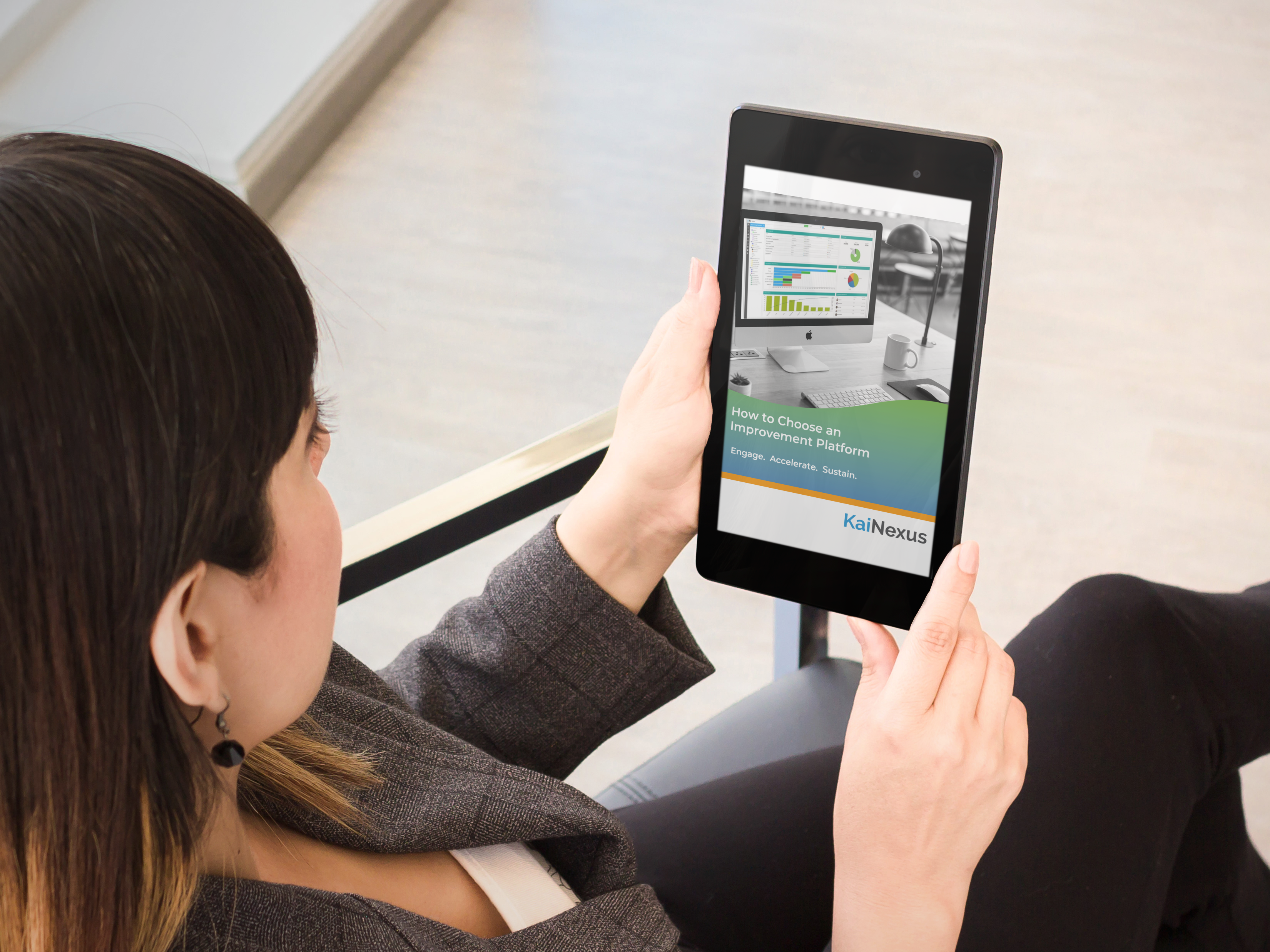 We are super excited about the launch of our new eBook designed to take the guesswork out of choosing Lean management software for your organization. Of course, we hope you'll consider KaiNexus, but even if you don't, this new guide to improvement management software selection will help.
Our roadmap for getting the best solution will be useful whether you are using the Lean management business methodology or another approach. That's because the best solutions allow you to tailor the platform to fit your organization's improvement paradigm.
Here's a preview of what is covered.


In this eBook, you will learn:
Benefits of improvement software
Does your organization need an improvement platform?
Why not just use Excel, analog boards, or a suggestion box?
Improvement software feature checklist
How to evaluate vendors
How software supports popular improvement techniques
Implementation best practices