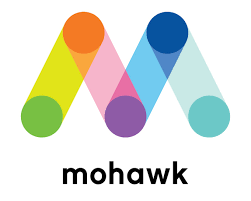 One of the most interesting things about working with new clients at KaiNexus is that we get to hear stories about how organizations have approached continuous improvement (CI) and ask them about their challenges, successes, and plans for the future. Recently, our Vice-President of Improvement & Innovation Services and founder of LeanBlog.org, Mark Graban had the opportunity to speak with Ben Whitaker, Director, Business Process Management and IT for Mohawk Fine Papers about the beginnings of his organization's CI journey.
Mohawk is North America's largest privately owned manufacturer of fine papers, envelopes, and specialty substrates for commercial and digital printing. The company has a long history providing paper products, and products like paper, for their customers to print on. Whitaker explained that some of the equipment the company has is over a hundred years old, and according to Mohawk's website, the company was founded in 1931.

Listen to the interview and subscribe to the podcast:

As Whitaker explained, the motivation to consider improvement methodologies came about in 2016 because of a recent expansion into the envelope business in addition to the company's paper operations. This expansion was originally a response to industry changes that urged the company to get control over envelopes that were made from its paper.